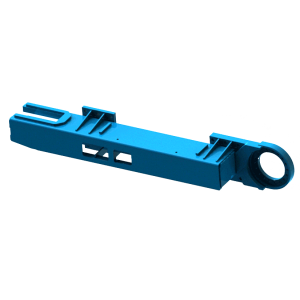 Information:
Crawled side track frame is welded with high-strength steel. 
It's to support the total weight of earth-moving machines.
Normally, there are two types of assemblies for both sides together: X frame and H frame.
We fix undercarriage parts include track roller, top roller, front idler, sprocket and track tensioner with side frames. It's resulting in a wide range of application.
X frames undercarriages are usually designed for excavator and represent the best balance between lightness and torsional rigidity of the steel structure.
Undercarriages with central frame can be designed complete with hydraulic swivel joint and hydraulic connection. To aeesmble with the motors, slewing ring and more optional.
With the H frame undercarriages is possible to design a removable side frames undercarriage. It's in order to limit weight and dimension during the journey to the field.
Application:
It could be for excavator, Drilling, Crushing& Screening, Paving machines, Farming equipments, Skid steers and mini cranes.